The 7 best fitness trackers you can buy for 2018
Fitness trackers have become a popular way to stay active with the success of wearable devices from Fitbit, Garmin and the popularity of the Apple Watch encouraging people to keep tabs on their health. If now is the time for "New Year, new you" then it may be the moment to invest in a new tracker.
The devices are still improving, offering functions including sleep tracking, heart rate monitoring and different exercises. There have been some questions over their accuracy, but many offer a path to a more active lifestyle.
Smartwatches have also come into the same market as many fitness trackers and there is some overlap, making the choice between them harder. If you are interested in a smartwatch you can see our breakdown of the best smartwatches this year.
How to buy a fitness tracker
Fitness trackers can monitor users daily step count, sleep, heart rate and activity levels. Picking the right one will depend on what you plan to use it for, whether you want some casual step counting or a detailed breakdown of a workout.
You may also plan to use it as a timepiece. Not all fitness trackers are like wristwatches and many come in the form of small, lightweight bands like the Fitbit Alta HR, or can be attached to your ankle like the Moov Now. Others are simple dongles that can be clipped onto items of clothing.
Most are also unlike smartwatches and are not made to support multiple apps, although they do share some similar functions and the line is blurred, and many smartwatches also gear themselves towards health tracking. Fitbit produce their own sports watch, the Fitbit Ionic, while the Apple Watch is a powerful fitness tracker in its own right.
Don't Forget the Apps
A fitness tracker works alongside an app built for your smartphone and other devices. Having solid software to support the fitness tracker will make keeping a tab on your activity far easier. The app, such as the Fitbit, Garmin Connect or Apple's Health app, can be used to log activity targets and keep a tab on your progress.
What activities can they track?
Most fitness trackers will only be able to break down relatively simple exercises, such as running or cycling, and calculate your calorie burn from this. Many cannot adapt to analysing different lots of types of sport or activity, although some trackers can include walking, running, cycling, weights, elliptical, boxing and swimming.
More advanced fitness tracking devices come with a GPS built-in, others instead link up to your smartphone to provide a breakdown of location data. This can help monitor running, but adding a GPS can add to the price and weight of a fitness tracker.
How much should I pay for a fitness tracker?
Budget sports bands come in at under ₹5000 with basic functions you need to monitor steps and movement. Standard fitness trackers come in at just over ₹10000. These devices often include heart-rate monitors and more detailed exercise tracking. Smartwatches that come in at close to ₹15000 or more will be smart fitness watches, with functionality for answering calls and texts, lots of fitness functions and activity modes, but may suffer from more limited battery life.
Under ₹ 1500
Time, Steps
The new version of Mi Band HRX has an OLED-display and a touch panel, which will make more information available to you. You can find out the detailed information about the covered distance, time, body temperature and many other useful data with just one touch of a finger. Smart technology responds to your movements. As soon as you raise your hand, the bracelet will display the current time easily and conveniently. Fitness tracker and watch two in one.
New Pedometer Algorithm
Accurate Data Step by Step
In comparison with the previous generation photosensitive version of Mi Band, the new pedometer Mi Band HRX is based on the new hardware platform. Now, every step you take will be clearly displayed on the screen, so you can track your progress every day.
IP67 Waterproof Level
Take a shower or walk in the warm summer rain without worrying about the operation of your Mi Band HRX, because the international standard protection level IP67 makes this fitness wristband waterproof and anti-dust. The tracker is also well protected from sweat, oil and other corrosive agents.
Under ₹ 7500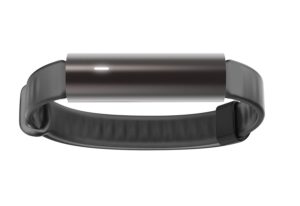 Misfit's sleek Ray fitness band is a unique piece. The sleek metal tube can be worn as an accessory on a chain or around your neck, or as a classic fitness band. A coloured LED shows your daily progress and the Ray app can log distance, steps, sleep and is waterproof at depths of up to 50 metres.
Once connected to your smartphone, it can also vibrate to show calls and texts, however there is no built-in screen or watch. The Ray is available for under 7500 INR from Amazon.in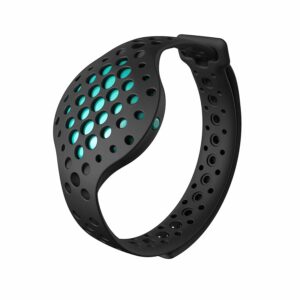 The Moov Now is a great little activity band with a slim design that can be attached to your wrists or ankles for versatile analysis. It can measure a wide range of motions, from running to cycling, swimming to boxing, and its app can pick up on these movements and generate more accurate data than some other trackers.
It is fairly small, although as a pure activity band it is not made to be worn all the time and lacks function like a heart rate monitor, but it does support sleep tracking. It is also cheap too and you can buy one for under 5000 INR. However don't go expecting any kind of wristwatch replacement on the device, as it's purely about fitness.
Under ₹ 15000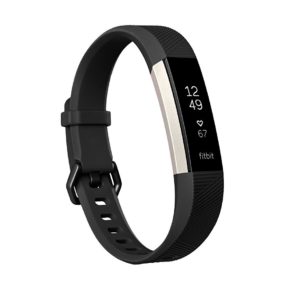 Fitbit's updated Alta HR fitness tracker now features a heart rate monitor, adding to its functions of step tracking and sleep monitoring. Fitbit's devices work with its user-friendly Fitbit app, which is easy to navigate and can help monitor diet, water intake and daily activity goals.
Arguably, Fitbit devices are built for the everyday user who wants a simple way to up their activity rates and exercise more. The Alta HR gives you all the monitoring functions while also being slim and stylish on the wrist, and it also features a decent seven day battery. The only drawbacks are a lack of waterproofing, while Fitbit's step trackers have been known to overstate the step rate on some of its devices.
Key things to know
New features: Heart rate monitor, sleep tracking
Battery life: Up to a week
Activities tracked: Walking, running, cycling, aerobic workouts and general sports
Price: 14071 From Amazon.in
Heart rate monitor
The updated Alta HR includes a heart rate monitor using Fitbit's PurePulse technology. The company says this makes the Alta HR the slimmest wrist fitness tracker with a heart rate sensor
Sleep tracking
Fitbit has improved its sleep tracking technology on its app with the release of the Alta HR. It can monitor how much REM you are getting and how long you sleep for and wake you up with a silent alarm.
Fitbit's Charge 2 is the company's smarter mid-range fitness tracker, fulfilling a wide array of tasks and exercises. It can monitor running, cycling, a general workout, weights, elliptical and more, making it a more advanced tracker than some devices at cheaper price points, while it also has a five day battery life.
While the Fitbit app remains easy to use, one issue with the Charge 2 is the slightly tricky navigation, requiring multiple clicks or longer pushes of the touchscreen to change actions, or to initiate a stopwatch. Again it lacks full waterproofing, but with a heart rate monitor and GPS if you connect through a smartphone it is packed with features. At 10000 INR however, it is at a great new price that makes for an enticing bargain. For a device with added GPS check out the TomTom Spark 3.
₹ 15000 and Above.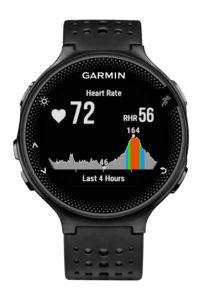 Garmin's professional-looking line of sports watches delivers detailed levels of tracking and monitoring for a premium price. At more than 25000 INR it is not a cheap sports band, rather the Garmin Forerunner 235 is a watch for athletes who want more than a bit of encouragement to keep active.
With heart rate monitoring, a built-in GPS and waterproof up to depths of 50 metres, the Forerunner is a serious fitness device. While it is not a true smartwatch, lacking support for extra apps, it can answer calls and allow you to read emails and texts and has a customisable watch face.
The Apple Watch Series 3 is the culmination of Apple's recent advancements in smartwatch technology. It's also one of the top fitness gadgets out there, useful for running, swimming and health tracking. It can monitor a huge range of exercises with watchOS4, comes with a heart rate monitor, and will soon be able to plug in to a variety of gym equipment, logging your data as you go.
It's also first and foremost a smartwatch. It can take emails and text messages, and can now operate using its own 4G and mobile signal, meaning you don't need your iPhone with you to use the watch to make calls. On top of this you get access to a host of apps such as WhatsApp and Apple Music on the go.
Disclaimer: All these are my personal views. Please make your own research before buying any Product.